Presentation of Uxar
Par UXAR, dimanche 1 février 2004 à 04:01 :: Présentation d'Uxar :: #135 :: rss
UXAR




Uxar, 40 years old, Traveller around the world with rucksack and his photo equipment since many years. In addition to the passion for photography (formation Ecole Nationale Supérieure Louis Lumière, 1995), he does practise many complementary activities.

18 years of experiments in the show as a Chief Hairdresser-Wig maker and as a Make-up artist, he has worked for the Photograph of fashion, for the Cinema, Publicity, Television and the Spectacle with some great names of directors and Light director.

Video Director also in his spare time (formation Institut National de l'Audiovisuel - INA-1997) and Computer graphics expert, he accumulates the techniques necessary to the control of the image.

Another of his passions is the Scuba Diving, universe which takes part in the pleasure of its eyes and its emotions. He is also Scuba Instructor (MSDT PADI), and First Aid Instructor (EFR).

After 20 years of travel, he now resides in Taiwan and continues to explore the world and to apprehend the society with his personal glance. He never ceases to discover the simple truth of life that he tries so well to express by its texts and its photographs...

Here are that summarizes in the broad outline, its quite personal way to apprehend the image through the art of Photography.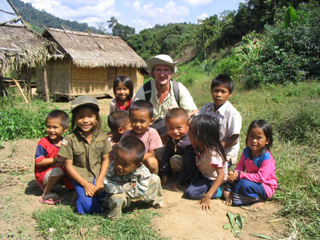 Up-Date november 2008
---
Originating from the Paris area, he did live in many countries since the age of 1 year.
Algeria (between 1 and 2 years), Portugal (between 6 and 7 years old during the Carnation Revolution), Belgium, Greece, Spain, Thailand, Malaysia, New Caledonia, Egypt, Laos, Taiwan and he also travelled in about thirty other countries.

After having lived in Vientiane in Laos, he is now installed in Taiwan since one year and continue to travel and to discover new lands, which he describes in his stories, fixes and depicts on film or digital support to share its Travel passion with everyone.

This Blog is now the reflection of his Work and his Art as well as the support to express his emotions through his many travels past and future…
---
:
Traveller / Photographer / Director / Scuba Instructor / First Aid Instructor / Tourist Guide, Coach, Facilitator / Chief Hairdresser / Wigmaker / Make-up Artist / Special Effects / Writer / Teacher / Lecturer / Historian / Translator / Webmaster / Computer graphics expert / Multi-specialist...
:
Diploma of (PADI Master Scuba Diver Trainer + Nitrox)
Diploma of (EFR)
since 1984 :
(Sofia Coppola, Luc Besson, Jet Li, ...),
(Canal +, Chanel 4, …),
(Olympic games ceremony of Albertville, Notre Dame de Paris, ...),
(Bastille, Châtelet, ...),
, etc…

in University in France and abroad: "History of Hair Dresses and Wigs trough the Ages", ITM / Forum Make-up (2003/2008) University and public conferences, Taiwan (2007-2008)
: Tour Operators, inbound Operator - DMC, private customers, training courses and seminars of companies (Team Building), trekking, guided tours, regional and national circuit, discoveries geographical and ethnological "out of the beaten track", oenological demonstrations for foreign customers, framed aquatic activities, activities of First Aid (possibility of official certifications)...
Egypte, Thailand, New Caledonia, Laos, Cambodia, Taiwan...
Concept of Spanish, German and Italian, + basic Chinese and Thaï language
(SARL Saperlipopette Production, Paris) (1991/1992)
(independent status) 1988 to 1992
Intensive course of , ENS Louis Lumière, France (1995)
Intensive course of , Institut National d'Audiovisuel (INA), France (1997)
Work on Multi-media Computer: Video direction, computer graphics expert, CAM...
Photographer and Video Director
Holder of , and .
: Nepal, Thailand, Malaysia, Singapore, Macao, Europe, USA, Morocco, Tunisia, Egypt, Kenya, Norway, Greece, Yugoslavia, New Caledonia, Taiwan, Laos, Cambodia ..........
---
PADI MSDT / EFRI / NITROX

Click here to reach my CV and the Photos
---
Click here to reach the website
---
Click here to reach my CV, the Photos and Videos
---
:
Pierre Desproges, Frédéric Dar, The Monthy Python, Michel Colucci, Thierry Le Luron, The Dalaï Lama, The Rolling Stones, Janis Joplin, Antoine de Caunes, Asia Argento, 1984, Mozart, Léonard de Vinci, Star Trek, David Bowie, David Lynch, Henri Salvador, Mickey, Tintin, Boris Vian, Piaf, Brel, Fernandel, Bourvil, Boby Lapointe, William Burroughs, Emile Zola, Eric Vali, Massoud, Christophe de Ponfily, Rahan the son of Krao, …, ……, ……, …..…, ............, the travels, Life… And so on...
---
For watching on MySpace Click here
For watching a Click here
For watching a wide range of Click here
---
---
:
---
---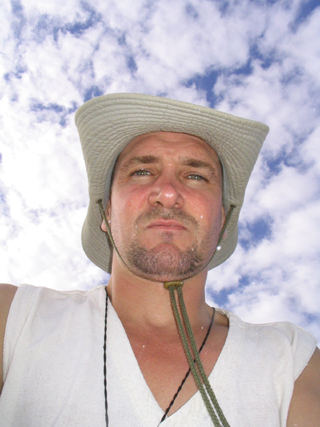 ---
---
Find in books and ebooks on the on-line Bookshop TheBookEdition.com

---
---